04/09/02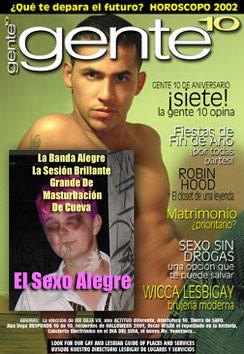 Thom feels the strain of "la Sesion Brillante"
Thanks for checking out the Big Shiny Cave site.
Big Shiny Cave are a thoroughly average pop punk/rock four piece from a back of beyond town in the South Wales area.
Together for about three years now, the band's material has been much hyped, with phrases such as 'Alright I suppose' and 'Not bad' used on several occasions. Discover for yourself the generic 'in vogue' punk band that is BSC!!
We seriously recommend you go do something better than look at this site, but if you have nothing better to do... feel free to check it out.
Please use the navigation bar to browse around the site.
BIG SHINY CAVE are:
Adam Thomas (lead guitar and lead vocals)
Thomas Dixon (guitar and lead vocals)
Andrew Maddern (bass guitar and vocals)
Andrew Paget (drums)
design and content copyright skullocrushah and bigshinycave 2001